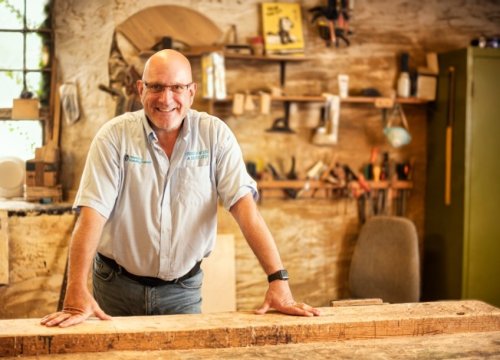 From wheels and furniture to medical apparatus
A potted history by Managing Director Einion Davies (shown above)...
We are a small, family-run business spanning three generations in a remote village in North Wales. In 2005 we began making bespoke cots for a customer based in London. From this small-scale start, we went on to develop bespoke cots for two much larger companies, the sales of which have grown year-on-year as our product has been developed and refined for the wider healthcare market.
It is no coincidence that we also produce the Oswestry Standing Frame, which was first developed by us nearly 50 years ago in conjunction with the Spinal Unit of the Robert Jones and Agnes Hunt Hospital near Oswestry. Our standing frames are in continual use by most UK hospitals, which is why we already understood how to deliver excellence in the healthcare sector long before we built our first care bed.
As our care beds and medical cots have become ever more popular, so we recently started designing and manufacturing our own actuator legs and moveable bed bases to assist carers and families caring for patients and loved ones. We have learnt that the best way to control quality is to do things ourselves!
We only employ local workers and we actively support our local community. This is our fantastic team...